High Speed Slitting Line (0.3-3.0) x 2000MM, by TOKO Group
TOKO slitting line is a processing line in the metalworking industry, which cuts panels and bands into the desired form. Lateral slitting lines are used for panels, and longitudinal slitting lines are used for sheet metal that will be wrapped into coils. A machine that can conduct both tasks is called a longitudinal and lateral slitting line.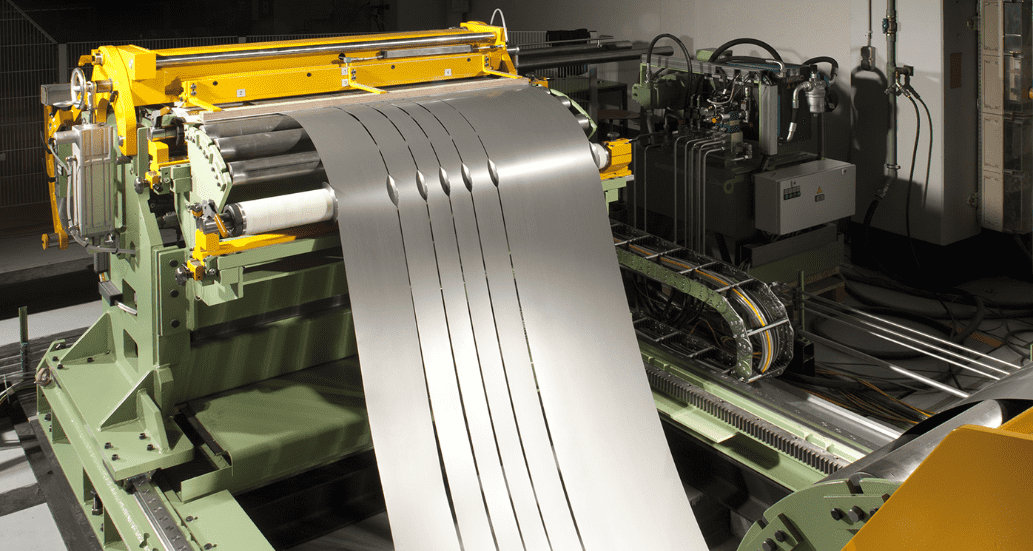 a). Slitting Line machine is a common machine which used for metal coil cutting. It is also called longitudinal shearing machine, slitting lines, slitters and cut to length line etc.
b). Slitting line is used to shear metal material longitudinally and to recoil the fillet. It can be easily operated. This slitting line gives high quality and precision when cutting material. It utilizes material very efficiently. What's more, the cutting speed is adjustable.

c). The main structures of the slitting machine are de-coiler, head-guiding, slitting and recoiler. The main kinds of applicable material are tinplate, silicon-steel plate, aluminum, copper, stainless steel plate, galvanized sheet. iTOKO slitting machine is popular in the transformer, the electrical machinery, home appliances, motor vehicles, building material industry, packaging industry, etc.
A

luminum coil (thickness: 0.2mm~3.0mm)

,

C

opper

and

brass coil

(thickness: 0.12mm~3.0mm)

,

S

tainless steel

coil

(thickness: 0.2mm~3.0mm)

,

C

arbon steel

HR, CR, GI, PPGI coil

(thickness: 0.12mm~16.0mm)

,
Customized design service for every customer's specicial requirements, Online watching TOKO Slitting Line, Cut-to-length "CTL" installation and Commissioning video from YouTube1;YouTube2;YouTube3; YouTube4;YouTube5 and Video1, Video2...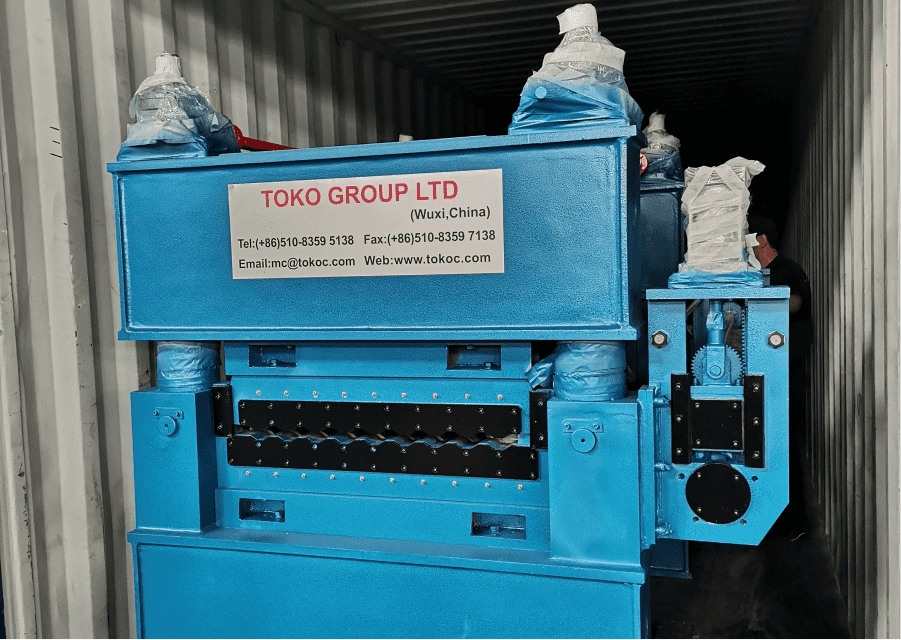 Warranty & Service
1. Production time depends on each different machinery, it's normally needs 45~90 days .
2. Installation and commissioning depends on different machinery, normally time: 10~30 days.
3. Installation and commissioning: will send Engineers to help and guide machine installation and commissioning, buyer will pay for the round-trip tickets and the addittional allowance for iTOKO engineer's USD 100/day per person.
4. Warranty period time of iTOKO machines: 12 months from date of commissioning completion,but no more than 18 months from date of delivery.
5. Payment term: 30% payment in advance by T/T after the contract, and 70% balance by IRR L/C at sight.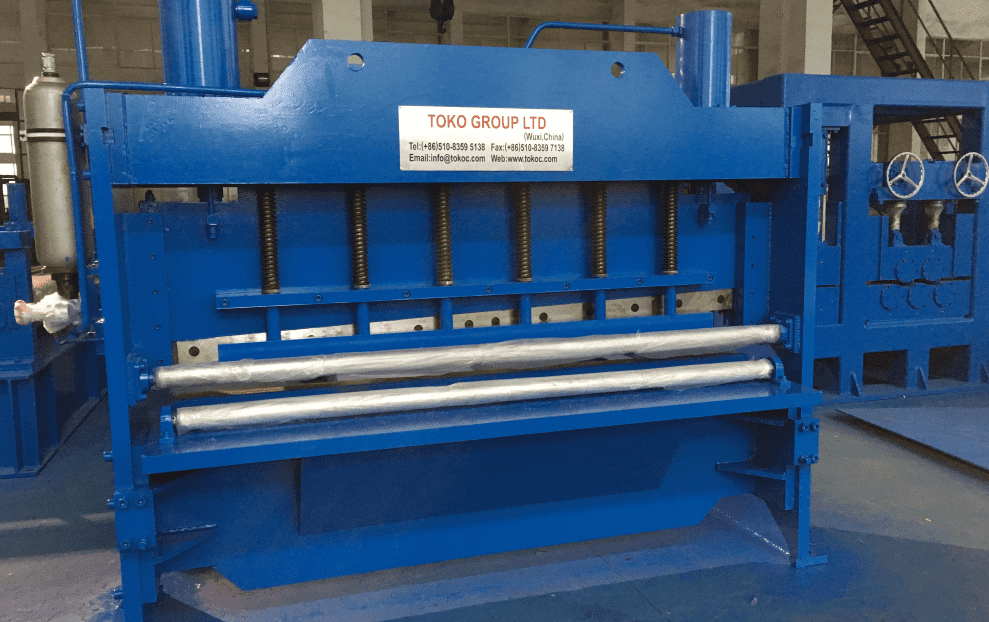 As a professional machinery equipments supplier, iTOKO brand tube mills, equipment for slitting line, crosscut line, flattening series, roll forming machines and other products have been sold to more than 50 countries and regions, including Russia, France, England, Australia, America, Kazakhstan, Tajikistan, Malaysia, Nigeria, Romania and Albania. Welcome to visit our company, see first class fabrication facilities and discuss your needs face to face
. For further more technology info and solution supports or specifications, drawing or offer details, please contact with us via mc@tokoc.com
, our professional engineer work team will provide you the Customize Service in 24 hours.
Notes to Editors
more news about us is coming....