TOKO Technology attaends China-Ukraine Business Forum
BEIJING, Nov. 8 (Xinhua) -- China and Ukraine are looking forward to deepening their cooperation on sectors including agriculture, infrastructure and energy to achieve mutual benefits and win-win outcomes, representatives from the two countries said at an economic and trade forum Thursday. Ukrainian First Deputy Prime Minister Mr. Stepan Kubiv participated the forum and delivered speech.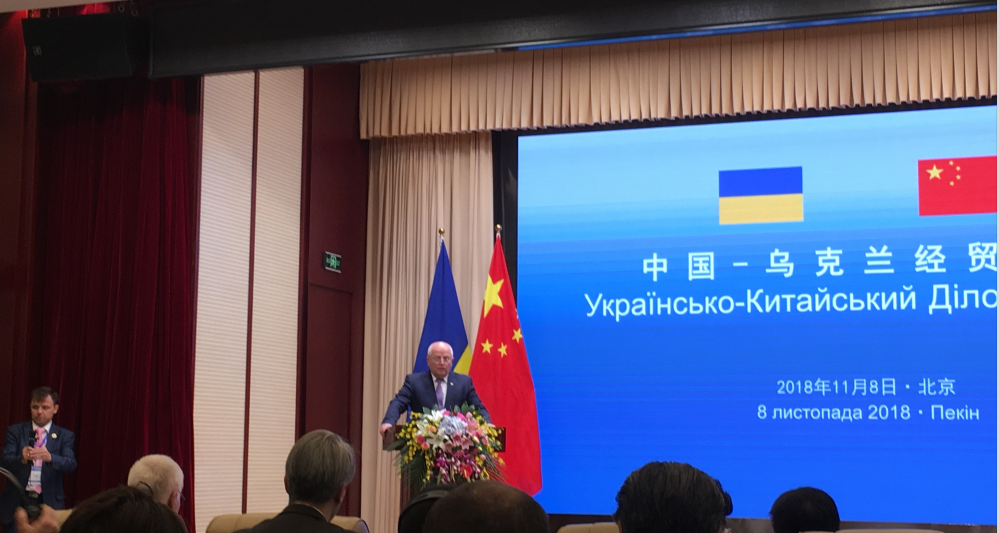 Ukrainian First Deputy Prime Minister Mr.Stepan Kubiv
More than 300 representatives from the business communities of China and Ukraine attended the forum jointly hosted by the China Council for the Promotion of International Trade (CCPIT) and the Ukrainian Chamber of Commerce and Industry (UCCI), discussing the new opportunities and patterns in bilateral economic and trade cooperation.
China's Belt and Road Initiative and win-win strategy of opening-up create great opportunities for China and Ukraine to further deepen their economic and trade cooperation, said Ukrainian First Deputy Prime Minister Stepan Kubiv on the forum.
The two countries have tremendous potential in their cooperation on green agriculture, infrastructure, aviation, machinery manufacturing and logistics, Kubiv said.
Ukraine is further improving its business environment and building an innovation-driven modern economy to attract more Chinese investors, he said."Since the establishment of diplomatic relations between China and Ukraine, the two countries have made significant achievements in pragmatic cooperation in various fields," said Gao Yan, chairperson of CCPIT.
Ukraine is one of the first countries to support the Belt and Road Initiative, Gao added. UCCI said Ukraine also anticipates cooperation with China under the Belt and Road Initiative in information technology and service sectors.
During the forum, CCPIT and UCCI renewed their memorandum of understanding, while companies from the two countries signed cooperation documents.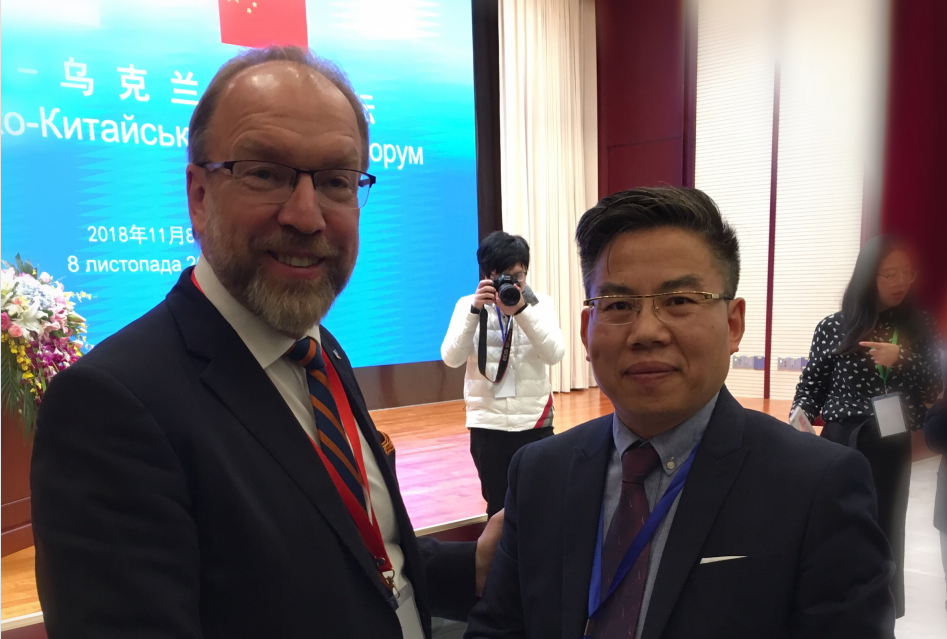 Ukrainian Chamber of Commerce and Industry Chairman Mr.Gennadiy Chyzhykov and Mr.William
Md.Willam WU, as China SMEs representative has been invited to participate the business forum. During the forum, Md.William held talk with UCCI¡®s President Mr.Gennadiy Chyzhykov about how to further developing TOKO brand welding materials in Ukrain market, Mr.Gennadiy said " Ukrain it's a traditional heavy industry country, there is big market demands for high reliable welding consumables.
¡¡
Notes to Editors
more news about us is coming....