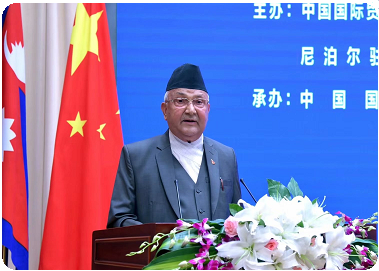 Prime Minister of Nepal Khadga Prasad Oli made the remarks as he was attending 2018 Nepal-China Business Forum in Beijing on June 20. said his country Nepal is embracing more investment from China to boost its economy.
Oli said, as China¡¯s friendly neighboring country, Nepal is willing to foster economic and trade cooperation with China, share China¡¯s development opportunities, and tap Nepal¡¯s economic potentials so as to achieve mutual benefit and win-win development.
Oli said, Nepal was expecting more investment from China and to bring in China¡¯s fund and technology in the fields of hydropower, agriculture, tourism, service, manufacturing and other industries. He hailed the new constitution adopted by the Nepal¡¯s government as bringing new opportunities for the country¡¯s economic development.
¡°Boasting comparably low labor costs, favorable taxation policy and investor-friendly regulations, the new government is dedicated to achieving social stability and economic development. We will provide more favorable conditions to facilitate Chinese investors and build win-win, secured and friendly business environment,¡± added Oli.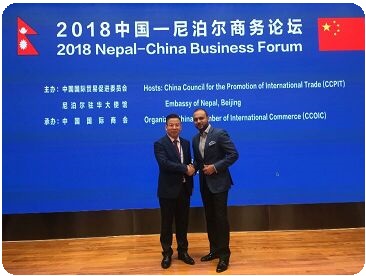 Chairman of China Council for the Promotion of International Trade (CCPIT) Jiang Zengwei said, the MoU with regard to the cooperation under Belt and Road Initiative signed between the Chinese and Nepalese governments in May, 2017 mapped out a clear blueprint and gave impetus to the bilateral cooperation.
¡°China-Nepal economic and trade cooperation bears a promising outlook. I propose both sides to continue to expand bilateral trade, further explore investment cooperation, and foster collaboration in tourism. CCPIT is willing to beef up the cooperation with our Nepalese counterparts to enhance exchanges to fully support bilateral trade and investment,¡± added Jiang.
The forum, co-hosted by CCPIT and Nepal¡¯s embassy in China, attracted around 300 participants from the business community of both countries. Md.Willam WU, managing director from TOKO Technology(Wuxi) Co.,Ltd, as China SMEs representative participated the forum....
Khadga Prasad Oli is currently on his six-day official visit to China from June 19 to 24.