¡¡
TOKO attends the 70th Anniversary of China & Bulgaria
On July 3, 2019, President Xi Jinping held talks with President Rumen Radev of Bulgaria at the Great Hall of the People. The two heads of state agreed to lift China-Bulgaria relations to a strategic partnership.
Xi Jinping pointed out that Bulgaria was one of the first countries to establish diplomatic relations with the People's Republic of China. Since the establishment of bilateral diplomatic relations 70 years ago, traditional friendship has been inherited and carried forward. It is hoped that the two countries will take the upgrading of bilateral relations to a strategic partnership as a new starting point, work together to cope with the test of international changes, add new connotations to China-Bulgaria friendship and inject new impetus into bilateral cooperation.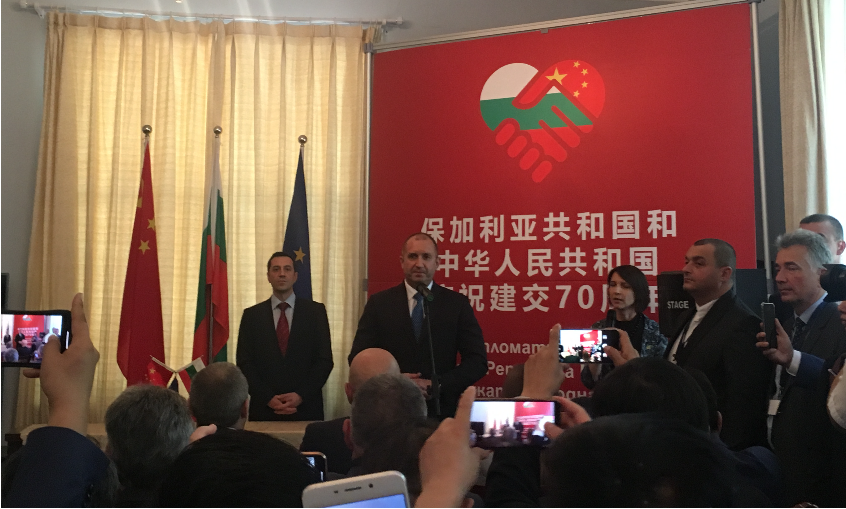 Bulgaria President Mr.Radev address during the 70th Anniversary of China-Bulgaria
Rumen Radev said that he was very happy to visit China on the occasion of celebrating the 70th anniversary of the establishment of bilateral diplomatic relations. Lifting Bulgaria-China relations to a strategic partnership will further consolidate the foundation of bilateral relations. As the Belt and Road Initiative is conducive to world peace and prosperity, the Bulgarian side is ready to deeply participate in it by giving full play to its advantages of location in the region and trying to become a gateway and hub connecting Europe and Asia. The Bulgarian side is willing to expand exchanges and cooperation with the Chinese side in such areas as trade, transportation, aviation, logistics, finance, innovation, local areas and people-people and cultural engagement. Chinese enterprises are welcome to increase investment in Bulgaria. Bulgaria supports multilateralism and the World Trade Organization, and stands ready to step up coordination and cooperation with the Chinese side. The Bulgarian side will continuously stay committed to advancing EU-China relations and cooperation between the Central and Eastern European countries and China.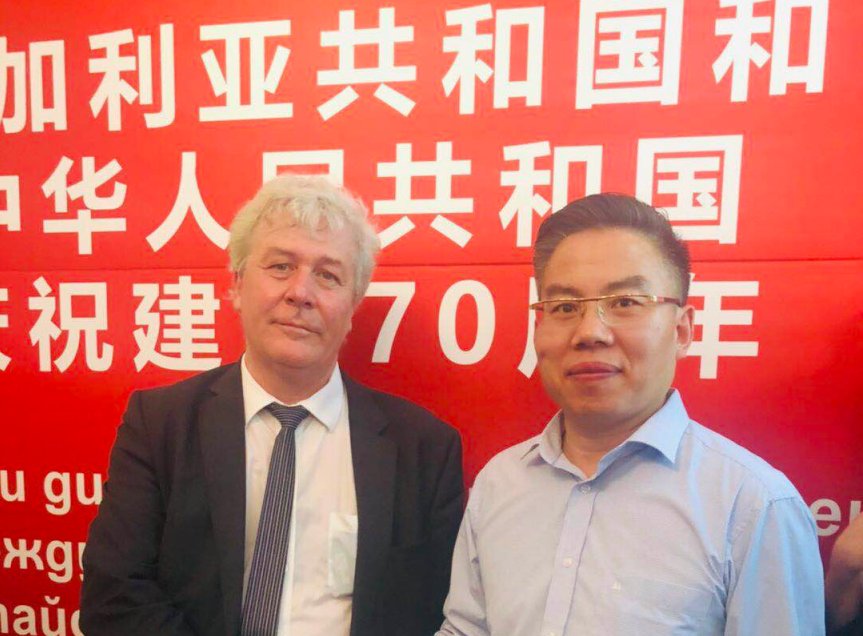 Md.William Wu and Bulgaria official in the Anniversary
Rumen Dadev president also participated the 70th Anniversary establishment of bilateral diplomatic relations between China-Bulgaria at the Bulgaria Embassy (Beijing), and delivers a keynote speech. Md.William WU, managing director of TOKO Group, as SMEs representative received invitation to participate this anniversary event in Beijing.
TOKO group's current business are including but not limited to "Welding consumables, Welding tools, Machinery, & Import business "etc, we promote innovation through an open management style that encourages a free flow of ideas among all levels of employees. This system gives all employees the opportunity for personal growth and enhances contribution in their role in achieving the company's mission objectives.
¡¡
Notes to Editors
more news about us is coming....